HENRY & LAURA
Recently erected memorial headstone.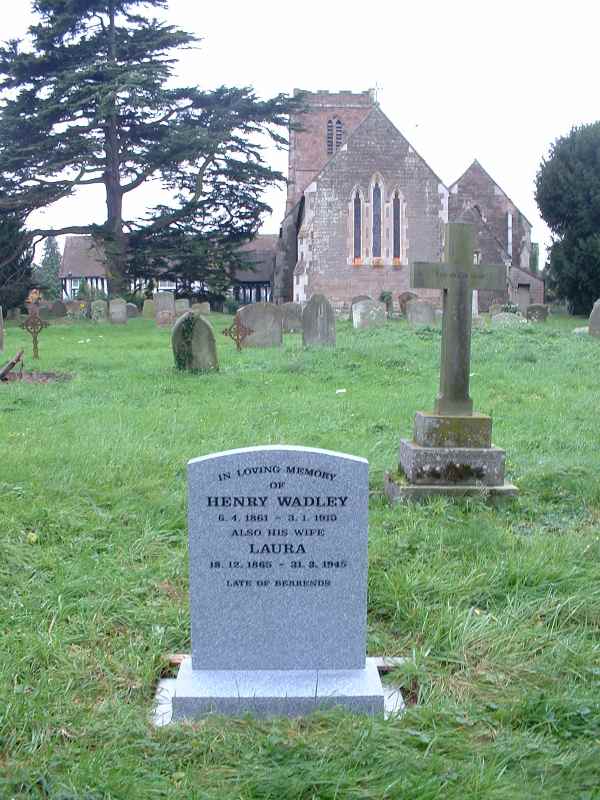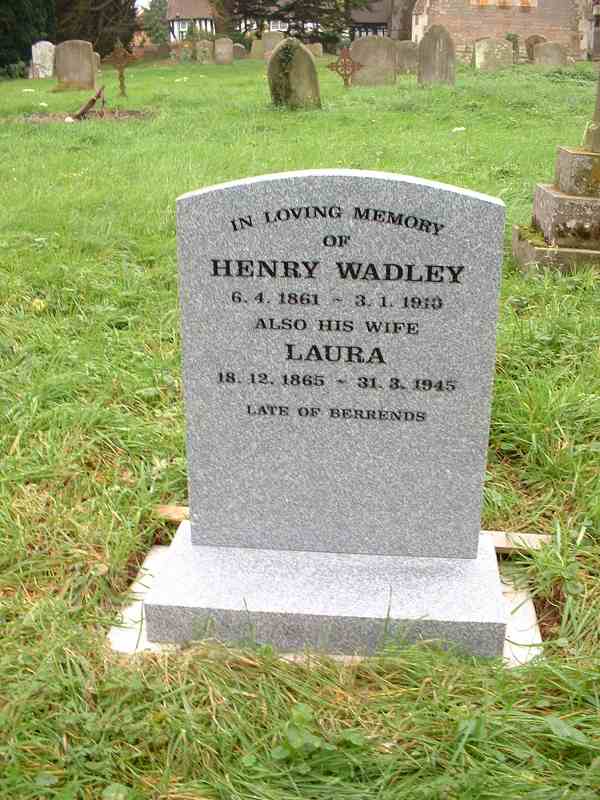 In the summer of 2004 Descendants decided to erect a memorial stone after the grave had been unmarked for nearly 60 years. Located in the churchyard of Redmarley D'Abbitot in Gloucestershire. "In loving memory of Henry Wadley 6.4.1861 - 3.1.1910 Also his wife Laura 18.12.1865 - 31.3.1945 Late of Berrends" They lived at Cliffords Mesne where Mabel was born then moved to Berrends farm Redmarley where the following children were born: John (Jack) Dorothy (Dolly) Elsie Laura (Annie) Reginald (Harry) Francis died aged 6 Albert Walter (Dick) Hilda Joseph Agnes died at 3 months.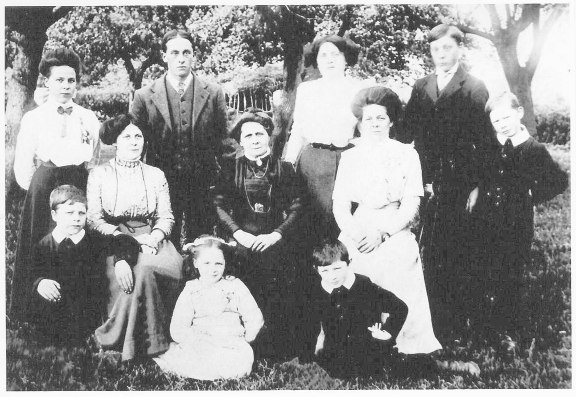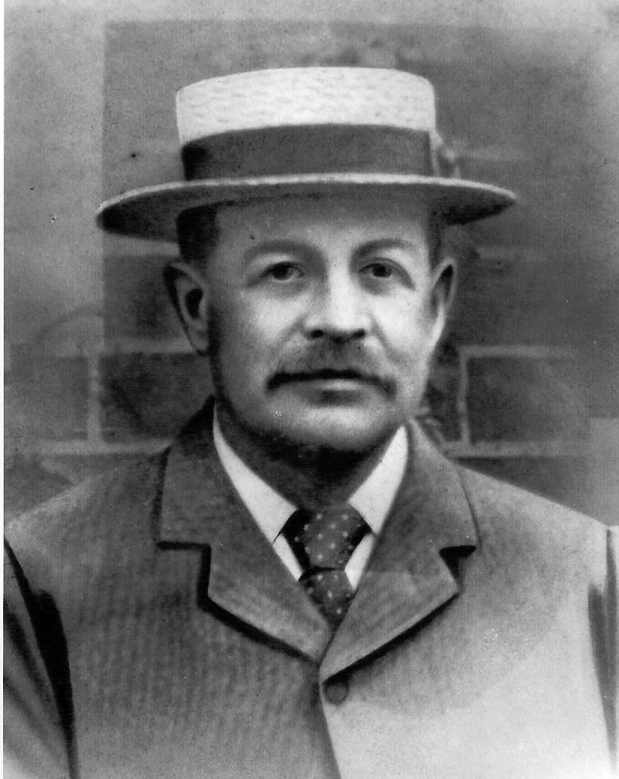 Back L-R Laura(Annie), John(Jack), Elsie, Reginald(Harry), Middle L-R Mabel, Mother-Laura, Dorothy(Dolly), Walter(Dick) Front L-R Albert, Hilda, Joseph Henry is believed to have died from Appendicitis at the age of 48. His father John had previously gone to Utah with his two Brothers Joseph and William but then returned to England. Laura Anne (nee Lewis) survived to bring up the large family.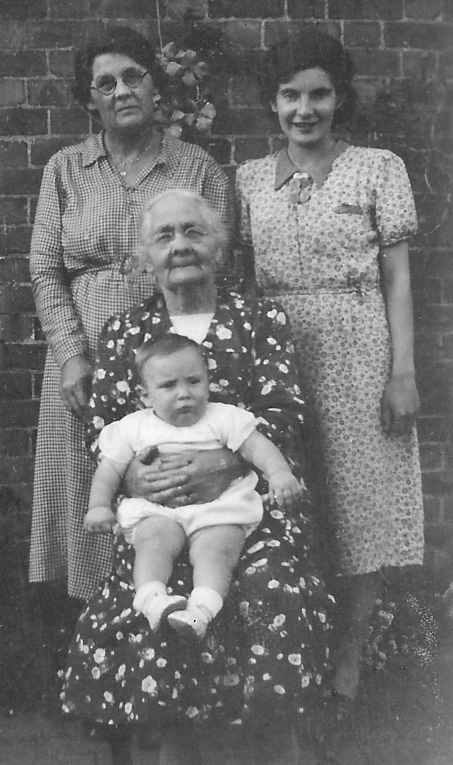 Four Generations Laura with Eldest Daughter Mabel, her Granddaughter Marjorie and Great Grandson Geoffrey Shail in 1940.
Click here to return to index page